This event happened in the Spring of 1789
Leaders of the three estates met to discus taxes and the third estate tried to get change.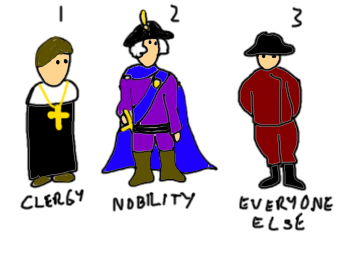 What the third estate did supports the principles in the "Declaration of the Rights of Man and Citizen" because they tried to make things equal for everyone. But also against it because it showed the other two estates taking away the third estates rights to vote.